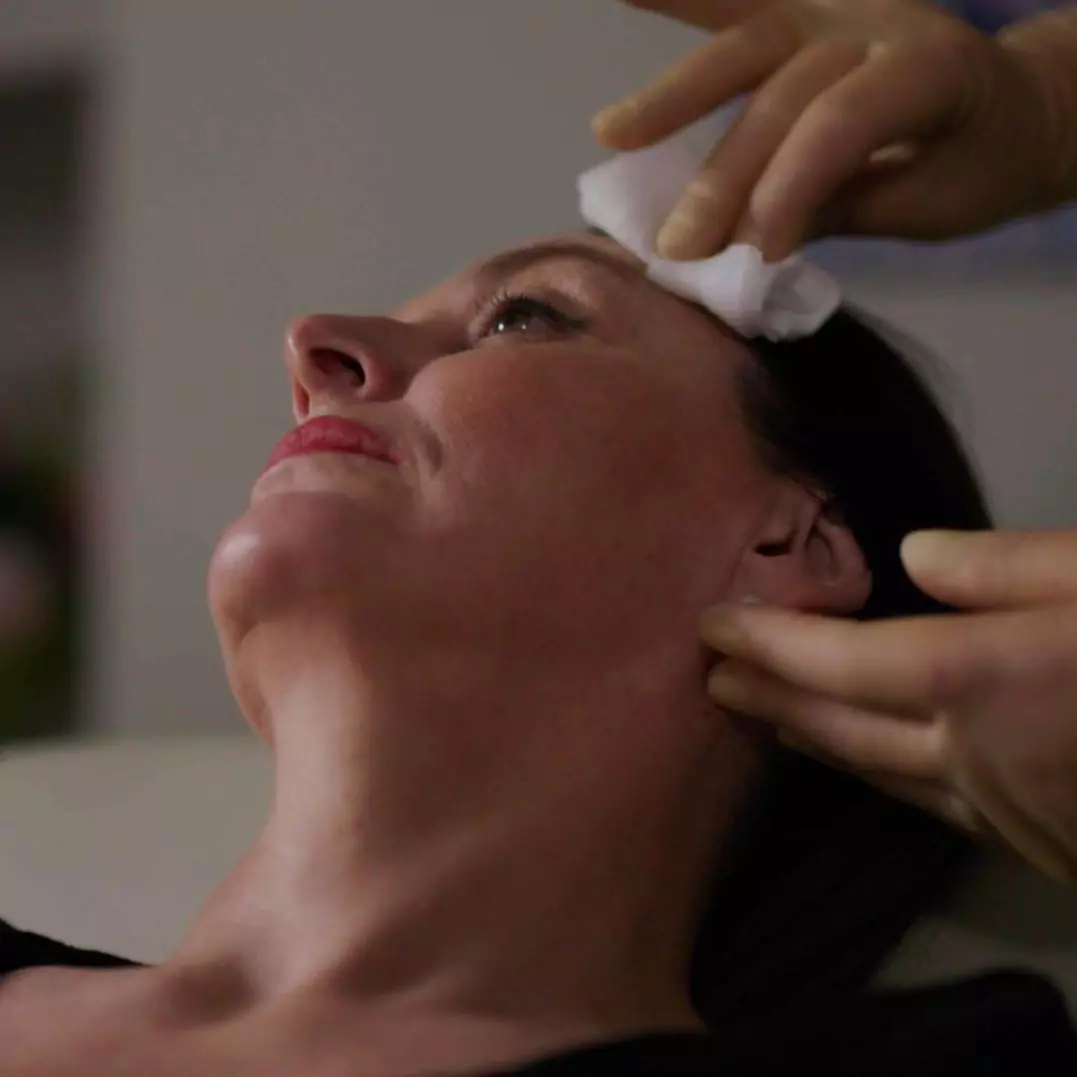 aesthetics in your middle age
This is when you will start to notice more significant changes in your face, and more visible signs of ageing will be appearing faster than you'd like. Lifestyle, sun exposure, and your previous skincare routine will all play a role in how quickly your skin will age. Choosing the right treatment in this age group, is important to get right, as it can further age you if done wrong. Come and see us for a free consultation, and we will advise you on the ideal treatment for where you're at in the ageing process.
Forehead
Your forehead takes up a lot of face space, so once wrinkles develop here, it feels like it ages your whole face. Your forehead has probably been exposed to UV rays by now, which accelerates the ageing process. There are two distinct patterns of lines on the forehead. Firstly, the Number 11s or glabella (between the eyebrows) and secondly, the horizontal lines on the upper forehead. These are both are very common to see in midlife, and are caused by repetitive facial movements alongside the loss of collagen and elastin.  The good news is they respond well to treatment.  I reduce the appearance of forehead lines with Botox injections, which relax the underlying muscles and the development of dynamic wrinkles.   
Eyes
Protecting your eye area from UV rays is important, and proper use of sunscreen and sunglasses can help prevent damage and minimise further development of wrinkles and dark circles.  Botox will make a big difference to the appearance of wrinkles, and dermal fillers are a very popular choice to restore volume and diminish the hollowed-out look.. If you have tired looking eyes, tear trough filler or under-eye filler is a popular solution for smoother younger looking skin, and it also adds volume to the area.  It is a popular option for those clients who want improvements but don't want eye surgery. Often we need to replace mid-face volume loss with fillers first to support the tear trough area for the best results.  
Lower Face
Once you get to this age, you may notice that there is less volume in your lower face. I see clients complaining of sagging, wrinkles and lines around the mouth, chin and jawline. Muscles in our lower face can weaken and atrophy with age, leading to loss of tone and definition, so you may be seeing a less defined jawline and a drooping appearance around your mouth. Collagen turnover slows down, which means everything starts to sag and head down south, not helped by volume loss in the underlying fat pads!  It is important to think about balancing your whole face, so I like to plan out any lower face treatments with other areas so that your whole face remains in proportion.  Dermal fillers add volume to areas that have lost support such as early jowling nasolabial folds, marionette and lip lines and restore youthful contours greatly. Botox treats the muscles that can pull down the corners of the mouth and platysma muscle that pulls the lower face and jawline. Add in Profhilo, the injectable sub dermal hyaluronic acid treatment, for skin laxity and a glow.
mid-face
In perimenopause, women experience hormone shifts with declining levels of oestrogen and increased levels of androgens, which impact the mid-face. Menopause is different for every woman and skin ageing occurs at different rates, but everyone's skin will at some point become thinner and less elastic. Dr Kate works as a women's health expert in NHS primary care, so understands the effects of perimenopause. The loss of volume in your mid-face continues as natural bone resorption occurs and superficial and deep fat pads deflate and start to sag.  Cheeks get flatter, and you may notice your skin is drier. Fillers are the hero treatment here, and using my anatomical knowledge and clinical understanding of the ageing process, I can replace lost volume and lift the face. We start with midface fillers because this lifts the face and adds support to the tear trough area so can correct the lower face without needing to add more, however a step-by-step treatment plan is best. Add in Profhilo, the injectable sub dermal hyaluronic acid treatment, for skin laxity and a glow.   
neck
The skin starts to gradually lose elasticity and collagen and this is what leads to sagging, wrinkles and skin thinning.  Sun exposure and other environmental factors can accelerate neck changes, and you may notice that age spots and discolouration become more prominent.  Clients often complain to me of vertical bands on their neck.  This is because the platysma muscle weakens and loses tone over time, which can contribute to the appearance of sagging skin and the development of the hated vertical neck bands. Botox into the neck can soften these bands and indeed release the pull of the platysmal muscal on the lower face. Fat deposits in the neck can change, resulting sometimes in fat accumulation under the chin – the dreaded double chin! Nurse Sue offers Aqualayx to treat stubborn pockets of fat.  Turkey neck or saggy neck is also common as collagen and elastin decrease and this is a very common issue clients consult me about, Profhilo is a very successful treatment for this in both the neck and décolletage. 
Lips
As we get older, the volume of our lips decreases.   Both lips become thinner as we lose muscle and fat, exacerbated by a decrease in collagen production, which is responsible for maintaining skin and lip elasticity and fullness. Fillers can replace volume loss and redefine the lip lines and body of the lips The repeated movement of the lips over time, smiling, talking, puckering them up all leads to the formation of fine lines and wrinkles as well around your mouth.  Even if you have ever smoked or vaped, you can end up with "smokers lines".  Botox can soften these lines and can a preventative effect on them forming in the future. You notice that your lips are less defined, they tend to blend into your face as the vermillion border becomes less defined overtime.  Some clients experience changes in lip colouration, and lips can develop dark spots or hyperpigmentation.  Clients also notice a decrease in production of moisture, making the lips drier and more prone to cracking and chapping. 
nose
For those clients who are unhappy with their nose, we offer a non-surgical nose job treatment to reshape, define and straighten your nose. Also known as non-surgical rhinoplasty or liquid rhinoplasty this is a cosmetic procedure that can alter the shape of your nose without the need for surgery and the procedure is performed using injectable fillers, unlike a traditional rhinoplasty, which involves surgical incisions and restructuring of the nasal bones and cartilage. During the procedure, I inject dermal fillers into specific areas of your nose to reshape and contour it. The filler is placed to smooth out any bumps, correct asymmetry, lift the tip of your nose or create a more balanced nose. A non-surgical nose job means:
minimal downtime
less risk
immediate results
normal activities can be resumed immediately after treatment
Do note that non-surgical nose jobs are temporary solutions as fillers used in this procedure will break down and be absorbed by the body over a period of six to twelve months, after which the procedure may need to be repeated. This procedure is suitable for clients who:
Want to make minor changes to the shape of their nose
Do not want to undergo surgery


I love, love love my lips by Doctor Kate! She was so professional and helpful and very honest about everything. This is the first time I'd gotten lip filler, and she made me feel at ease about the process, will 100% be recommending her!
Lucia
Kate is a lovely lady. I felt she really listened to me, and helped keep me at ease also. Very happy with my results.
Brittanie

Kate puts you at ease and explains everything before treatment. Highly recommend Dr Kate!
Fliss

Highly recommend - wouldn't trust anybody else but Kate!
Katie

Fabulous woman who knows her stuff!
Roxy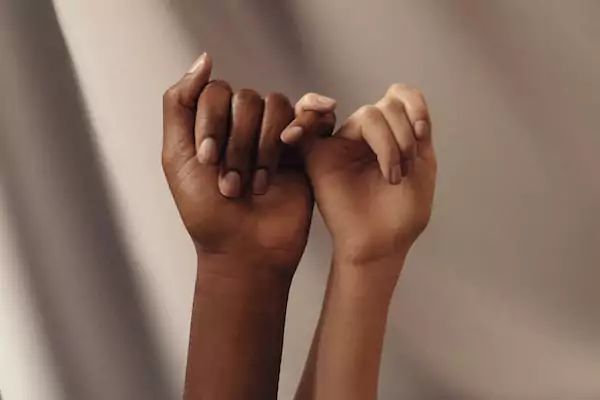 Clients never ask us to make them look younger, they share emotions. It's about looking less tired, less sad or less angry.  Seeing how confident and empowered clients feel after a treatment really drives us forward to be the very best we can be, and we are very lucky to feel totally fulfilled in the work we do today.
Our team is all medically trained experts, and we deliver a huge range of treatments across three clinics, providing a pre-eminent service that ensures all our clients have total peace of mind.
For the Ultimate Beauty without Surgery
Come and join the list of members who receive early bird notifications about new treatment, and priority booking.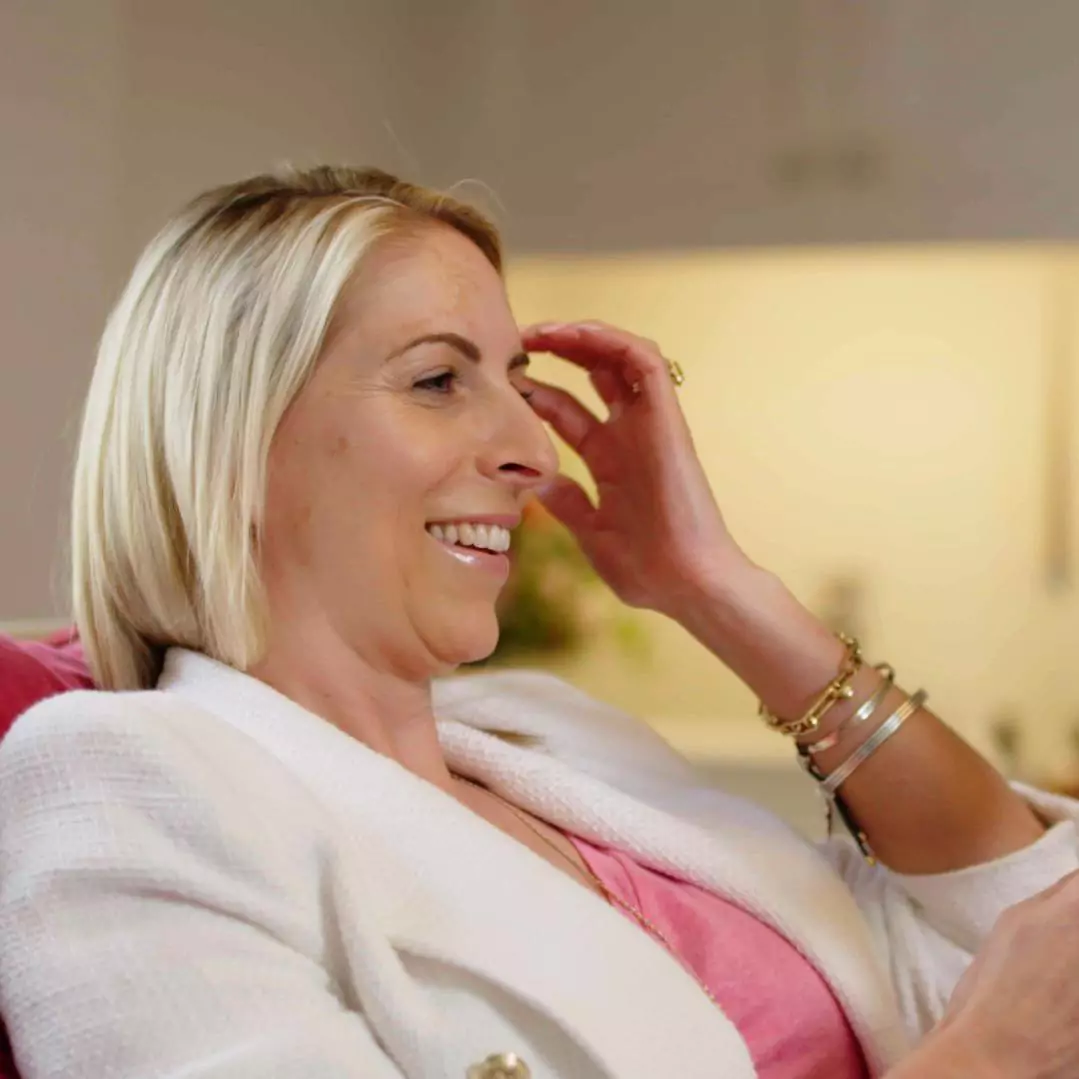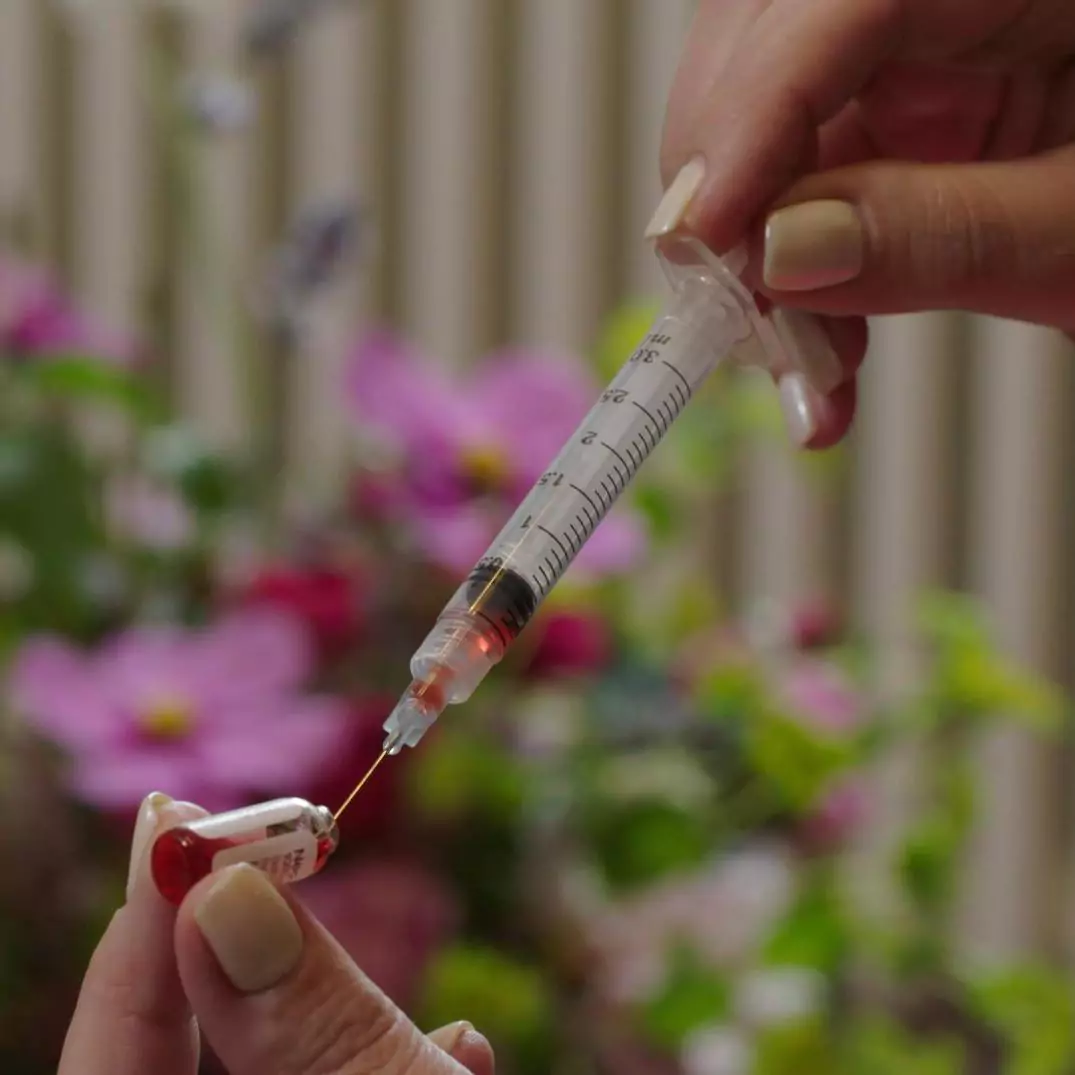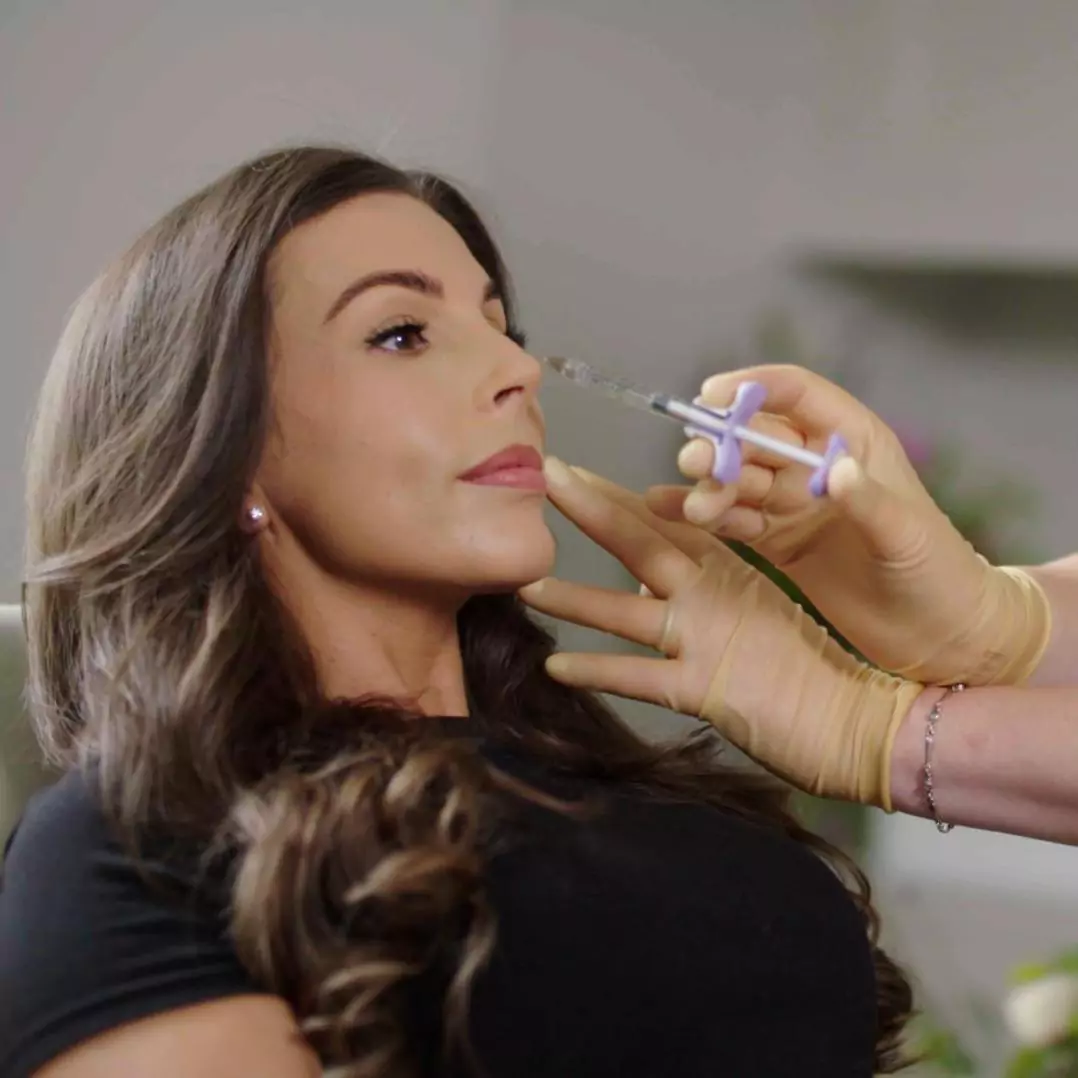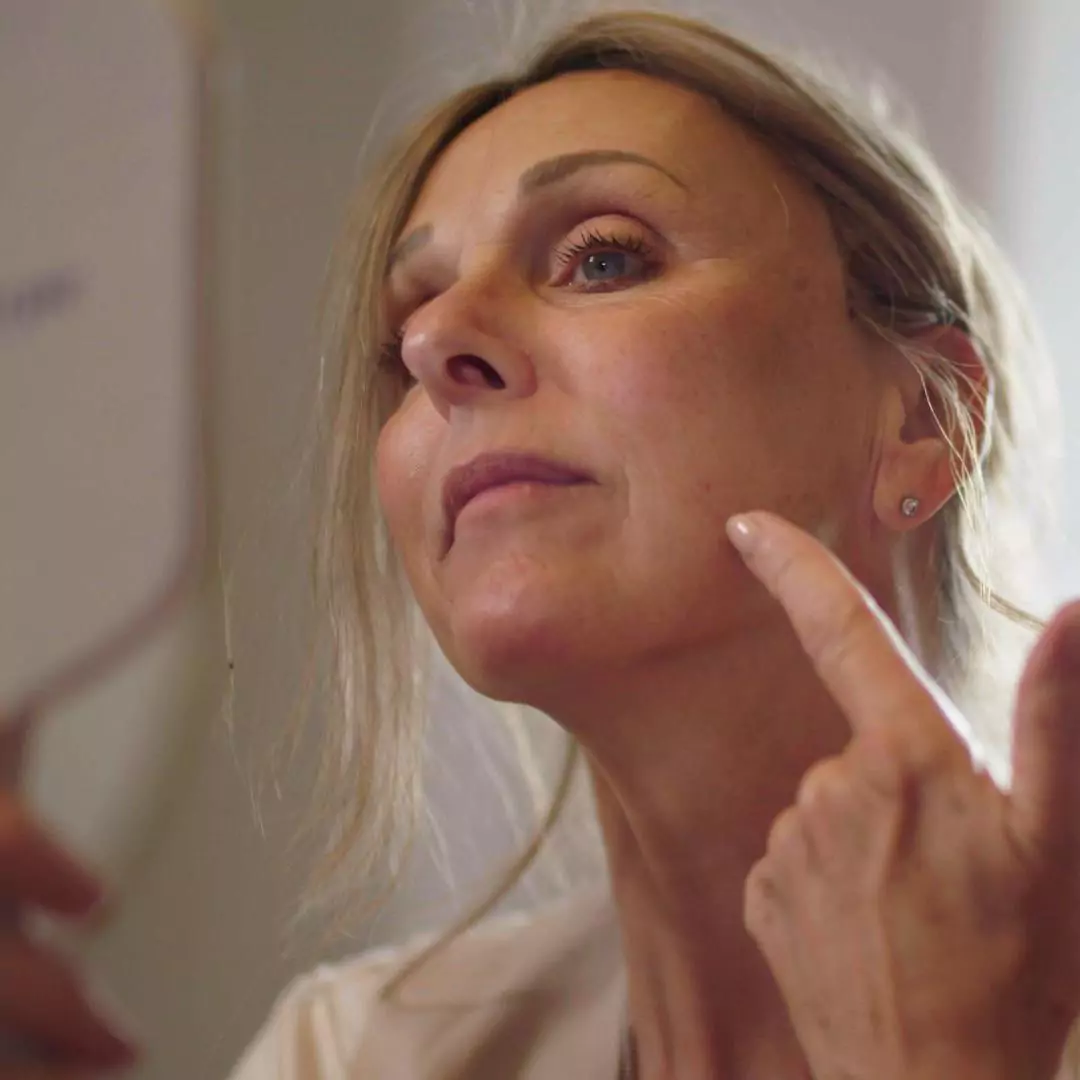 Tatchley House,
344 Prestbury Rd,
Prestbury,
Cheltenham
GL52 3DD
Mark Blake Hair
74-76 Westgate Street
Gloucester, ⁣
GL1 2NZ
Jennifer's Hair & Beauty
10 Mitton Way
Tewkesbury, ⁣
GL20 8AN
Dr Kate Cosmetics is a Gloucestershire clinic with an outstanding reputation based on clinical excellent and quality service: MEDICALLY QUALIFIED EXPERTS YOU CAN TRUST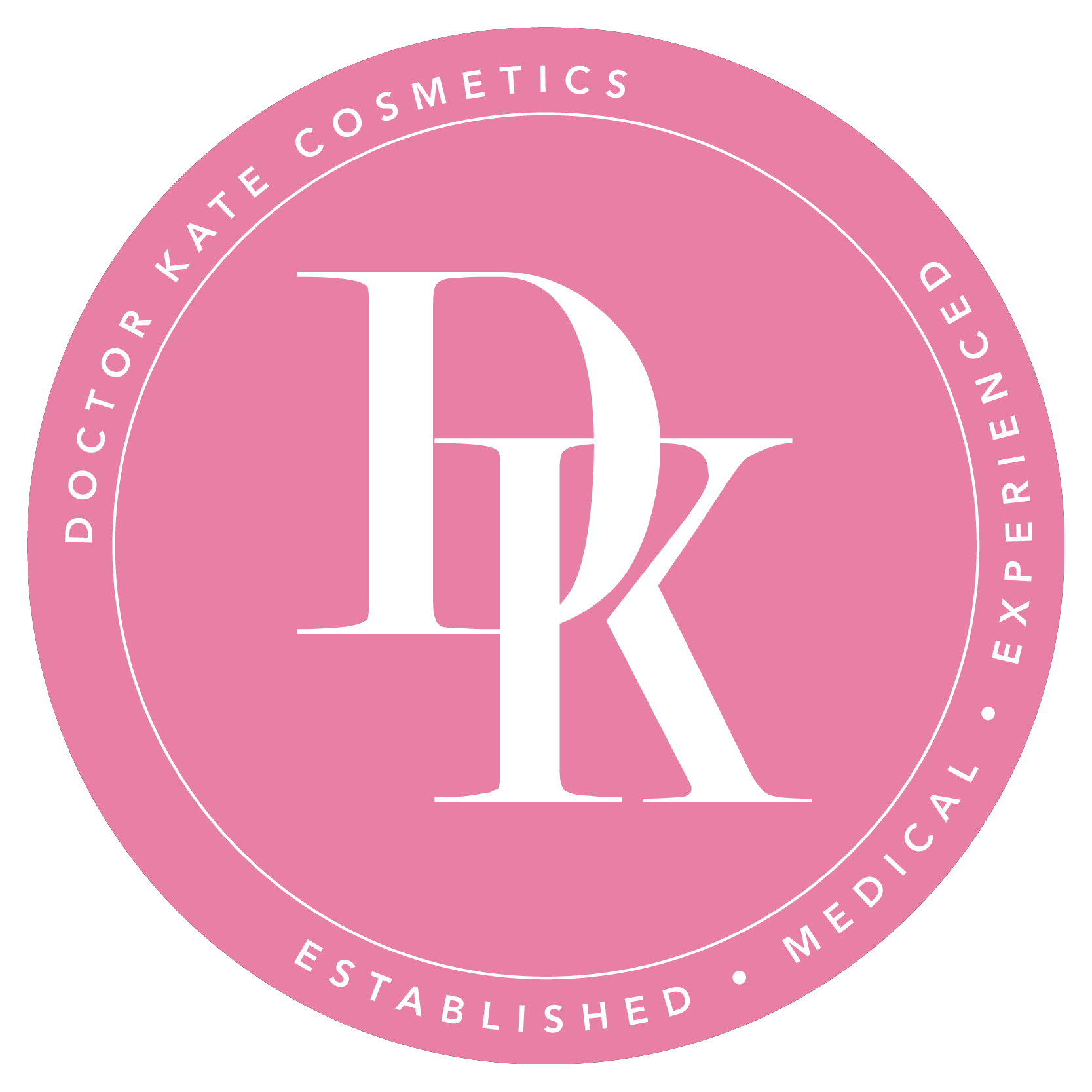 Copyright © 2023 Dr Kate Cosmetics. // Site by SE Design