It is possible to administer natural lip fillers.  My first time lip patients always say, I don't want to look like a trout or fake, and I am very experienced in injecting very natural lip fillers. A huge part of a lip filler consultation is discussing what you want. There are options for different types of filler as well as different amounts. If we are aiming for a significant increase in volume, that can still be achieved naturally by gradually building up the lips over a series of treatments to avoid the dreaded 'sausage lip' effect. 
Different types of fillers are needed for different areas of your face. There is a whole range of fillers from very liquid and a honey style consistency which I use for the under eye area through to robust and lifting fillers which I use on clients for your chin and jawline. I use Hyaluronic acid fillers which give a fantastic natural result, but also can be dissolved in case of any complications – as a doctor, your safety is my paramount concern at all times. 
Fillers last different lengths of time in different areas of your face. As a rule of thumb after 6 months 50% of filler will have been broken down by your body and remember everyone is different. Exciting new studies I have read are showing that the rejuvenating effect of fillers seem to last much, much longer today than ever before. 
Unlike Botox, fillers will give an immediate result. They work by replacing volume with Hyaluronic acid instantly but then continue to absorb water and the final results are visible after a month. 
Fillers contain anaesthetic, so they are not too painful. However, the one exception is the lips, so I always apply liberal amounts of numbing cream to my patients lips, not very glamorous as you do look like a toddler who has eaten a Mr Whippy ice cream, but it has a fantastic effect on making you as comfortable as possible for the injections.  As a medical doctor, I can assure you that I have injected hundreds of patients' lips and am extremely skilled at this procedure. 

I have been going to Kate for years. Not only is she wonderful for advice with recommending treatments, she also has me in stitches at every visit. Would thoroughly recommend her!
Karen

Dr Kate and the team are amazing. Professional and caring and for me so important that they have years of medical training and knowledge. Great experience with superb results.
Suzanne

I had been to a few other people for Botox before I foud Kate, she is by far the best! She's professional, fun and fantastic at her job, I always love the results. So great, I even got asked for ID the other day buying wine! Would highly recommend Dr Kate!
Joanne

I've used Kate for my aesthetic treatments for years, always really pleased and I like that my results are natural looking. She's very knowledgable and I definitely recommend her.
Sarah

Professional Perfection by an entire medically trained and insured team of specialists. I have been seeing Dr Kate and her team for a decade or more. Friends comment how natural I look.
Jacqueline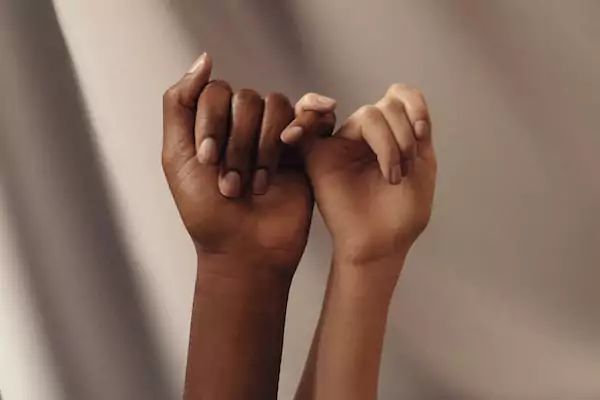 Clients never ask us to make them look younger, they share emotions. It's about looking less tired, less sad or less angry.  Seeing how confident and empowered clients feel after a treatment really drives us forward to be the very best we can be, and we are very lucky to feel totally fulfilled in the work we do today.
Our team is all medically trained experts, and we deliver a huge range of treatments across three clinics, providing a pre-eminent service that ensures all our clients have total peace of mind.