what I know about your eyes
I have been a doctor for over 30 years and one of the most common questions I get from patients is about ageing in the eye area, with the main concerns being smile lines or crows feet followed by worries about dark circles or hollows under your eyes. 
 
Botox is a brilliant treatment for crows feet.  When I inject the orbicularis oculi muscle, it relaxes the purse string effect caused when this muscle contracts. A fantastic 2-week tweak is a superficial injection into the insertion of the muscle under the eye to stabilise those stubborn lines that may escape your initial Botox treatment. It sounds scary, but it's not.  Clients are amazed at the benefits of this procedure that I am very skilled at and have performed many times over the years. 
Fillers are the most effective treatment for dark circles and hollows under the eyes. This is a complex area, and you need an advanced experienced injector here who not only has full medical knowledge of the anatomy of this area of your face, but can also offer cannula and needle techniques, which is what I do to ensure maximum safety and precision for every single client. 
Loss of volume in the hollows under the eye often requires me to inject filler into the cheek area, to give extra support to your delicate tear trough area.   I have seen tear troughs resolve purely from this one advanced approach, and often I suggest a treatment plan to clients to treat your cheeks, then we can review the success one month on. 
Dark circles are often multifactorial.  Many clients tell me they have had them since they were teenagers and say –  you should see my mum or dad!  If I don't think that very much volume correction is needed or after volume is replaced, I do offer a specific filler.  This product not only has hyaluronic acid in it but also contains 14 amino acids, vitamin B6 for cell repair and antioxidants. It also has the clever addition of copper and zinc with their light reflecting properties which work wonders bouncing the light off your dark circles. 

I have been going to Kate for years. Not only is she wonderful for advice with recommending treatments, she also has me in stitches at every visit. Would thoroughly recommend her!
Karen

Dr Kate and the team are amazing. Professional and caring and for me so important that they have years of medical training and knowledge. Great experience with superb results.
Suzanne

I had been to a few other people for Botox before I foud Kate, she is by far the best! She's professional, fun and fantastic at her job, I always love the results. So great, I even got asked for ID the other day buying wine! Would highly recommend Dr Kate!
Joanne

I've used Kate for my aesthetic treatments for years, always really pleased and I like that my results are natural looking. She's very knowledgable and I definitely recommend her.
Sarah

Professional Perfection by an entire medically trained and insured team of specialists. I have been seeing Dr Kate and her team for a decade or more. Friends comment how natural I look.
Jacqueline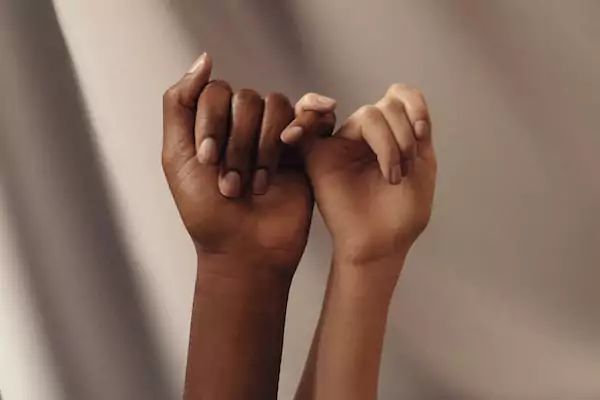 Clients never ask us to make them look younger, they share emotions. It's about looking less tired, less sad or less angry.  Seeing how confident and empowered clients feel after a treatment really drives us forward to be the very best we can be, and we are very lucky to feel totally fulfilled in the work we do today.
Our team is all medically trained experts, and we deliver a huge range of treatments across three clinics, providing a pre-eminent service that ensures all our clients have total peace of mind.