During my career as a doctor, I have treated many clients who come to me concerned with ageing in the upper face.  The main worries are about upper face frown lines both horizontal and the number 11s, eyebrows sitting lower on the face causing heaviness in the eyelid are and loss of volume in the temple area on the side of your face. 
 
Injecting Botox successfully in clients foreheads is a real art and my huge experience in this area means I discuss with every single patient just how much movement you want as well as which areas you want treated. I always take the time to understand a patient's request, which can vary from wanting just the smallest amount in the glabella (number 11) (angry bird) to a client who is confident they don't want their forehead to move at all. I always make the time to have a fully detailed discussion with every client to ensure clients a successful outcome. 
The two-week tweak is my hero treatment I love doing for patients in the clinic and is a popular treatment of forehead Botox.  For first time patients, I want to see how the muscles we treat respond, and then I move on to assessing your brows.  When I inject accurately placed small doses of Botox, I can lift or lower your brows where needed, and then I have the bespoke magic formula for your particular forehead.   Most of my patients do not need a 2-week tweak, but my experience in this area and my thorough understanding of Botox helps me to review and finesse. 
Temple Hollows can make the sides of your face look sunken as your upper face ages.  I know just how to inject filler here to rejuvenate this area and provide a lifting effect on the lower face as well as your upper face and brows. This is an advanced area to inject, and my medical training means I have a full understanding of the anatomy of this area when means only one perfectly place injection is needed here, and I find that this advanced procedure is very well tolerated by my patients and a popular procedure I perform on a very regular basis. 

I have been going to Kate for years. Not only is she wonderful for advice with recommending treatments, she also has me in stitches at every visit. Would thoroughly recommend her!
Karen

Dr Kate and the team are amazing. Professional and caring and for me so important that they have years of medical training and knowledge. Great experience with superb results.
Suzanne

I had been to a few other people for Botox before I foud Kate, she is by far the best! She's professional, fun and fantastic at her job, I always love the results. So great, I even got asked for ID the other day buying wine! Would highly recommend Dr Kate!
Joanne

I've used Kate for my aesthetic treatments for years, always really pleased and I like that my results are natural looking. She's very knowledgable and I definitely recommend her.
Sarah

Professional Perfection by an entire medically trained and insured team of specialists. I have been seeing Dr Kate and her team for a decade or more. Friends comment how natural I look.
Jacqueline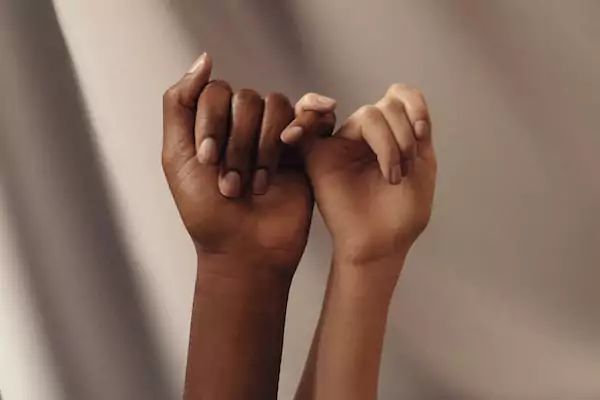 Clients never ask us to make them look younger, they share emotions. It's about looking less tired, less sad or less angry.  Seeing how confident and empowered clients feel after a treatment really drives us forward to be the very best we can be, and we are very lucky to feel totally fulfilled in the work we do today.
Our team is all medically trained experts, and we deliver a huge range of treatments across three clinics, providing a pre-eminent service that ensures all our clients have total peace of mind.