As a doctor with 30 years of experience, I am often asked about profilho treatments, so let me help debunk some product myths, so you can decide if profilho is the right treatment for you! 
FACT Profhilo contains highly concentrated hyaluronic acid and works as bioremodeller which can help with skin laxity.  It can be easily injected into your face but even more excitingly in areas that have been traditionally challenging to treat like your neck, décolleté and can help with skin laxity and quality. This product is sometimes called Prophi-glow 
When it comes to Profhilo, I advise at least 2 treatments one month apart, then book your maintenance treatments every 3–6 months. Having me administer profhilo can be a lunchtime procedure.  I always tell clients that there can be small blebs that appear under the skin that can take 24 hours to settle after your treatments, as the profhilo spreads out like butter over bread once it is under your skin. 
There is a profhilo product for your body which I love using for skin laxity on clients arms, tummies and legs. The areas we all have that no matter how hard you tone up, there are still loose areas that need resolving.  This is the product and procedure that can make a big difference. 
At Dr Kate Cosmetics, we have great success with clients who want to use Botox, Filler and Profhilo together, which is what I call the 'holy trinity' of rejuvenation. These are the injectable go to treatments that my team at Dr Kate Cosmetics inject on ourselves! 
Profhilo takes a few weeks to fully take effect, so don't give up after just one treatment and think that it has not worked for you. At Dr Kate Cosmetics, we always advise clients on a personal treatment plan and take a long term view on treatment success. 

I have been going to Kate for years. Not only is she wonderful for advice with recommending treatments, she also has me in stitches at every visit. Would thoroughly recommend her!
Karen

Dr Kate and the team are amazing. Professional and caring and for me so important that they have years of medical training and knowledge. Great experience with superb results.
Suzanne

I had been to a few other people for Botox before I foud Kate, she is by far the best! She's professional, fun and fantastic at her job, I always love the results. So great, I even got asked for ID the other day buying wine! Would highly recommend Dr Kate!
Joanne

I've used Kate for my aesthetic treatments for years, always really pleased and I like that my results are natural looking. She's very knowledgable and I definitely recommend her.
Sarah

Professional Perfection by an entire medically trained and insured team of specialists. I have been seeing Dr Kate and her team for a decade or more. Friends comment how natural I look.
Jacqueline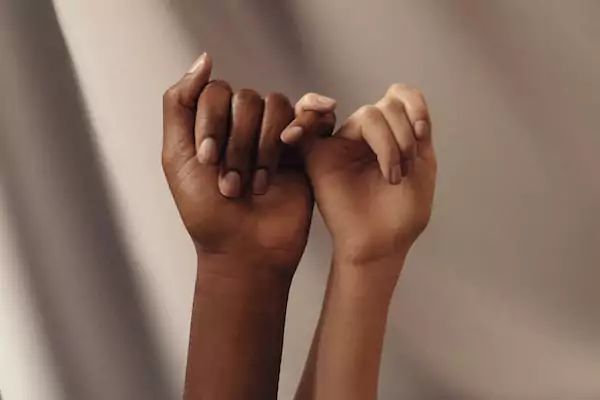 Clients never ask us to make them look younger, they share emotions. It's about looking less tired, less sad or less angry.  Seeing how confident and empowered clients feel after a treatment really drives us forward to be the very best we can be, and we are very lucky to feel totally fulfilled in the work we do today.
Our team is all medically trained experts, and we deliver a huge range of treatments across three clinics, providing a pre-eminent service that ensures all our clients have total peace of mind.