#Medically trained doctor 
This point can not be overestimated. You are trusting a clinician literally with your face. The knowledge that working with Doctor Kate, who heads up the most medically experienced clinic in Gloucestershire, and who also works as a women's health expert in NHS primary care, is priceless. Choosing Doctor Kate eliminates all concerns, as she is the only medically qualified clinician who injects 100% safely with a detailed understanding of facial anatomy including the supplying blood vessels and nerves to ensure that these procedures are safe and successful.
 
#Medically educated, trained and qualified team.
Coming from a purely medical, and science based approach, we are the most medically experienced clinic in Gloucestershire, because your confidence matters.
You can feel totally relaxed at our clinics, our expertise and NHS medical training means you don't have to worry. You can feel safe that your cosmetic treatment is right for you and is being carried out in a clean, safe, appropriate medical environment. We have been extensively trained to the very highest standards and are all registered with the joint council for medial practitioners.
#A personal service for every single client
We pride ourselves in our service, and our testimonials will speak volumes from those that have used, and loved us already. Don't just take our word for it, that's too easy – check out what our clients say…
#Trained on all new products & services
At Dr Kate Cosmetics, we don't just sit back on our laurels, knowing we are already the most medically experienced clinic in Gloucestershire,
we constantly continue to update our skills and expertise under the guidance of industry experts.
#Three locations to suit your schedule 
Location, location, location. Yes, we all know that's a thing. So we aim to eliminate your compromises, and be available to you at diverse locations across the county, with the aim to be in your reach.
Find us at our main clinic in Prestbury, Cheltenham, or in-house at either Mark Blake Hair in Gloucester, or Jennifer's Hair & Beauty in Tewkesbury.
Book online, and we'll see you soon!

I have been going to Kate for years. Not only is she wonderful for advice with recommending treatments, she also has me in stitches at every visit. Would thoroughly recommend her!
Karen

Dr Kate and the team are amazing. Professional and caring and for me so important that they have years of medical training and knowledge. Great experience with superb results.
Suzanne

I had been to a few other people for Botox before I foud Kate, she is by far the best! She's professional, fun and fantastic at her job, I always love the results. So great, I even got asked for ID the other day buying wine! Would highly recommend Dr Kate!
Joanne

I've used Kate for my aesthetic treatments for years, always really pleased and I like that my results are natural looking. She's very knowledgable and I definitely recommend her.
Sarah

Professional Perfection by an entire medically trained and insured team of specialists. I have been seeing Dr Kate and her team for a decade or more. Friends comment how natural I look.
Jacqueline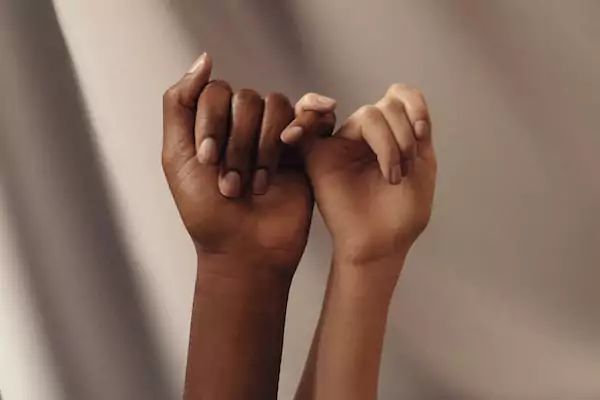 Clients never ask us to make them look younger, they share emotions. It's about looking less tired, less sad or less angry.  Seeing how confident and empowered clients feel after a treatment really drives us forward to be the very best we can be, and we are very lucky to feel totally fulfilled in the work we do today.
Our team is all medically trained experts, and we deliver a huge range of treatments across three clinics, providing a pre-eminent service that ensures all our clients have total peace of mind.